We create

Immersive

Immersive

and

and

Interactive

Interactive

Phygital

Phygital

experiences.
Merging Innovation with Technology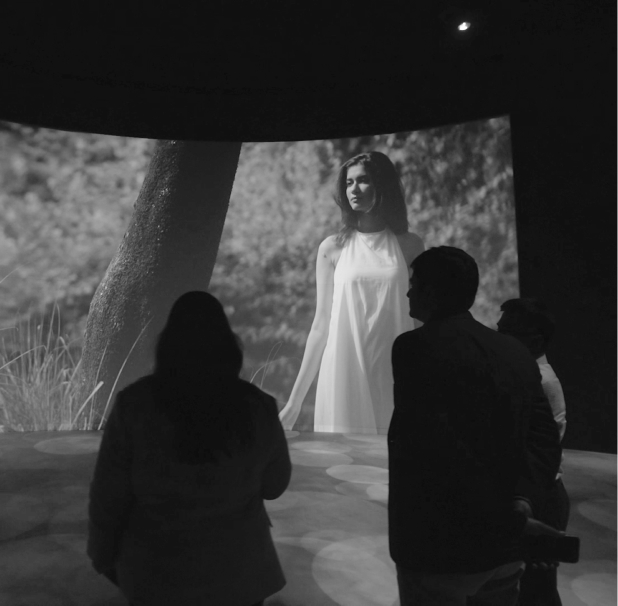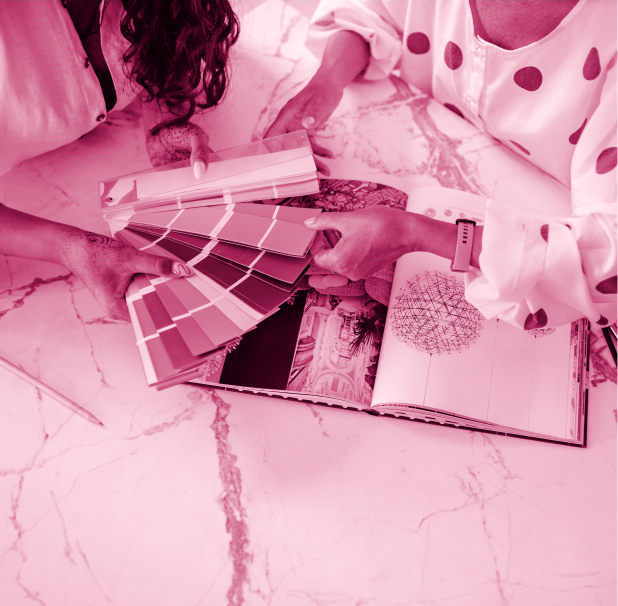 A Rich History of Innovation
As a multi-disciplinary team of creative professionals, we have been at the forefront of technological and creative innovation in the real estate space. We have witnessed the sands of technology and expression shift, while building our own little castle of creativity and storytelling in it. It's been a great journey.
Experiential Journeys
Our Experience Centres are sophisticated, turnkey, phygital journeys that take you on a comprehensive survey of a project.
Architectural Visualisation
We render projects in 3D and create animated films that help our clients visualise and exhibit ideas by translating key information through emotionally resonant narratives.
Immersive Environments
We create medium to large scale projection rooms and models that immerse audiences into the thick of a project's ethos and story.
Interactive Solutions
We create touch tables, touch walls and use virtual and augmented reality to help audiences navigate through the clutter of information in an engaging manner.
Scale Models
Our life-like scale models offer audiences a precise representation of the projects they wish to interact with.
Sparrow Interactive and their experienced professionals worked as partners with our organisation to create high quality media and content. They have team of highly innovative minds who create long lasting content /media across product segment. This agency has always exceeded my expectation with their work, delivery and work ethics .
Poulomi Ray
I wanted to take a moment to share my experience working with Sparrow, as I believe they are truly a cut above the rest. Having collaborated with Sparrow for the past 10 years, I can confidently say that their team is not only professional and knowledgeable but also incredibly talented. Their attention to detail and commitment to quality is unparalleled in the industry. Whenever I have engaged their services, they have consistently delivered exceptional results that exceed my expectations. Their expertise in 3D services has been instrumental in elevating my projects to new heights, leaving a lasting impression on clients and stakeholders alike. One of the things that have impressed me the most about Sparrow is their ability to adapt and stay at the forefront of industry trends and technologies. They continuously invest in upgrading their skills and tools, ensuring that they are always equipped with the latest advancements. This commitment to staying ahead of the curve sets them apart from other agencies I have worked with. If you're in need of top-notch 3D services, I highly recommend partnering with Sparrow. Their track record speaks for itself, and you can trust them to deliver outstanding results every time. I'm confident that M/s.Sparrow will exceed your expectations just as they did mine.
T.VISHNUVARDHAN
Sparrow Interactive has been associated with Runwal Group for a long time. They have done excellent work in creating 3D project walkthroughs, films and scale models for Runwal Group. Their team has been very cooperative and has been providing us with high-quality visualizations that have helped us showcase our properties to potential buyers. Sparrow Interactive's project management and client servicing teams, along with their top management, work with a "Customer First" objective in mind, ensuring that their products and services meet our needs. We can recommend Sparrow Interactive to anyone looking for professional and reliable 3D visualization services.
Rajat Rastogi
Our Clients are Global and so are we
Headquartered in Film City, Noida, we are also present in different continents and serve diverse demographies. To get in touch with us use the relevant details below.